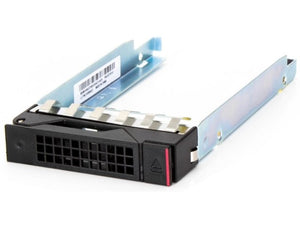 StorageTekPro 03T8147 SM10A43750 2.5-Inch Drive Caddy Tray for TS460, ThinkServer RD650 RD550 RD450 RD350
Note: This tray is for 2.5" drives configuration. If your server is configured to use 3.5" hotswap drives, please use the 03T8898 tray instead.
 
FRU# 03T8147
P/N SM10A43750
 
* It is compatible with all Lenovo RDx50 and TDx50 servers with 2.5-inch hotswap drive configurations.
RD350, RD450, RD550, RD650
 
*List is by no means complete. Please check pictures of tray to see if it is what you have.
---
We Also Recommend
---