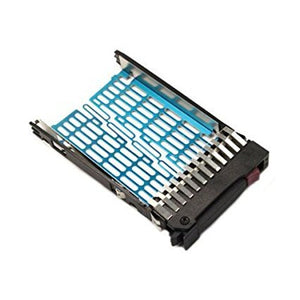 HP 378343-002 2.5-inch SFF Hot Plug Tray/Caddy for Proliant BL DL ML Servers such as DL360, DL380
HP 2.5-inch Hot Plug Hard Drive Tray/Caddy for Proliant BL, DL, and ML Servers
HP ProLiant DL120 G7
HP ProLiant DL160 G6
HP ProLiant DL160se G6
HP ProLiant DL165 G7
HP ProLiant DL170h G6
HP ProLiant DL180 G6
HP ProLiant DL320 G6
HP ProLiant DL360 G5
HP ProLiant DL360 G6
HP ProLiant DL360 G7
HP ProLiant DL370 G6
HP ProLiant DL380 G4
HP ProLiant DL380 G5
HP ProLiant DL380 G6
HP ProLiant DL380 G7
HP ProLiant DL385
HP ProLiant DL385 G2
HP ProLiant DL385 G5
HP ProLiant DL385 G5p
HP ProLiant DL385 G6
HP ProLiant DL385 G7
HP ProLiant DL580 G4
HP ProLiant DL580 G5
HP ProLiant DL580 G7
HP ProLiant DL585 G2
HP ProLiant DL585 G5
HP ProLiant DL585 G6
HP ProLiant DL585 G7
HP ProLiant DL785 G5
HP ProLiant DL785 G6
HP ProLiant DL980 G7
HP ProLiant ML110 G7
HP ProLiant ML150 G5
HP ProLiant ML350 G5
HP ProLiant ML350 G6
HP ProLiant ML370 G5
HP ProLiant ML370 G6
HP ProLiant ML570 G3
HP ProLiant ML570 G4
Corresponds to HP Part Number 378343-002.
Compatible with the following ProLiant servers that uses 2.5" SAS, SATA drives:
Note: Some models depending on configuration uses either 3.5" LLF or 2.5" SFF drives trays. Please make sure that your server uses the 2.5" drive trays before ordering this. This should also fit any other new HP server that take 2.5" drive trays.
---
We Also Recommend
---